A Lecturer from the University Zakho Has Been Accredited the Membership of the Scientific Committee of the Turkish Remar Academy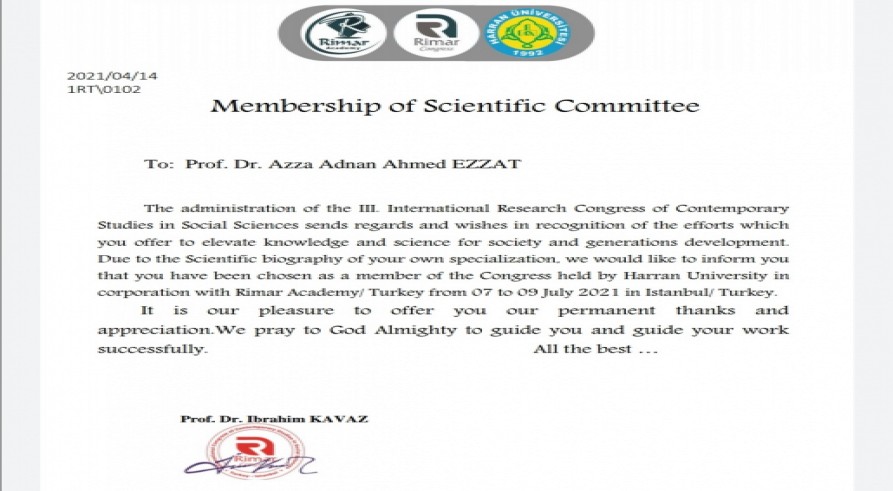 Published Date: Thursday, 15 April 2021, 16:08
On Wednesday, April 14, 2021, the Turkish Remar Academy has accredited Dr. Azza Adnan Ahmed Ezzat, a lecturer at the University of Zakho, as part of its scientific committee to participate in the works of the Third International Research Congress Contemporary Studies in Social Sciences that the organization is holding in cooperation with the Turkish University of Harran, to be held on 7 - 2021/7/9 in Istanbul.
It's worth noting that the selection of Dr. Azza comes in return for her scientific and academic contributions and efforts  in raising the scientific level. Likewise, her effective activity in publishing scientific research. 
Furthermore, the  committee includes a group of professors and researchers from different countries of the world.