Postgraduate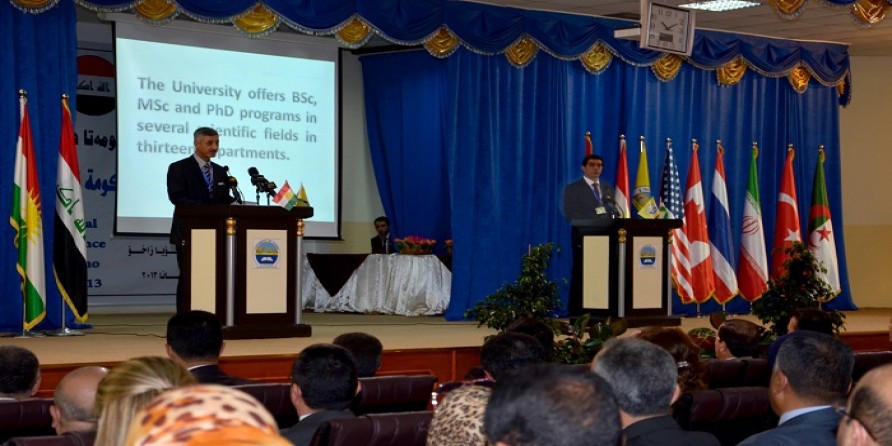 Master's Degree
The Master's program is an efficient and most effective program that offers quality teaching and high standard projects supervised by quality staffs and performed in advanced research laboratories provided with modern research equipment and accessories. This enables the university to prepare high standard post graduate staffs and cadres to meet the future needs of the University of Zakho. During the first year, the students attend advanced courses in the field of their specialization for two semesters. After passing the required courses successfully, the students start their research projects, which end with the preparation of the thesis, its debates and final approval of the thesis by the respective examination committee.
Doctorate Degree
Doctoral studies are one element in the development of knowledge and may perhaps be summarized in the words 'new knowledge' and 'disciplinary and academic training'. The aim is to produce capable researchers, whether they will work in higher education or outside of higher education. The purpose of the doctorate is to train doctoral students in disciplinary and academic traditions, and above all to develop independent and critically minded researchers. Doctoral students must learn research methodology, critical analysis and independence in their studies. Research training must therefore stimulate them to adopt a disciplinary approach, which includes:
General Conditions of Application General conditions of application and admission for post graduate studies inside the Kurdistan Region:
Scholarships Scholarships through the Human Capacity Development Program - its goals:
General Requirements for Scholarships Requirements:
FAQ How can I apply for postgraduate studies in UOZ?
You can apply by having the aforementioned conditions, General Conditions of Application.
What are the requirements for scholarship in UOZ?
The requirements for scholarship in the University of Zakho are aforementioned in the requirements section of this page.
For more information about the aforementioned programs, visit the following websites: