A Lecturer from the University of Zakho Participated in a Workshop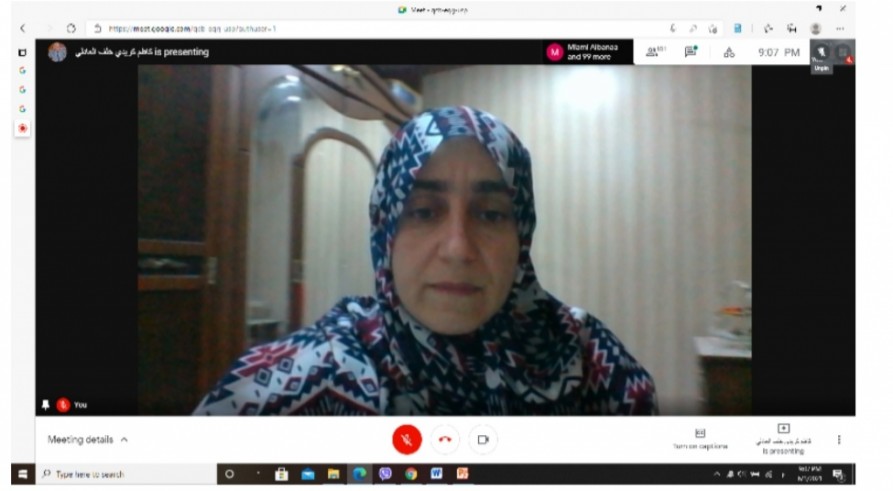 Published Date: Saturday, 5 June 2021, 23:10
On Tuesday, June 1, 2021, Ms. Jihan H. Omar, a lecturer in the Department of General Psychology at the  University of Zakho , participated in a workshop entitled "Problems of preparing and formulating achievement tests (final exam questions) varying rates of success and failure for teachers", which was held by the Distance Learning Center at Al-Nahrain University.
It's worth mentioning that the international measurement and evaluation expert, Professor Dr. Kazem Kreidi Al-Adli, President of the Northern European Academy of Science and Scientific Research/Copenhagen, lectured in the workshop.
The workshop was held under the auspices of the President of Al-Nahrain University, Prof. Dr. Ali Abdel Aziz Al-Shawi, and under the supervision of Prof. Dr. Omar Farouk Abdul Rashid-Vice President for Scientific Affairs.